The first step toward taking action is gaining knowledge.
— Merli, third grader at Christ Presbyterian Academy

As Nashville's Community Engagement Manager, I'm always looking for ways to get people in my community involved in our movement to end world hunger. Hunger is a daunting problem, so it will take a widespread, concerted effort to end it by our goal of 2030, and we believe anyone can have an impact. For that reason, I was inspired when I met Meg Terry, a third grade teacher at Christ Presbyterian Academy (CPA), who is working to help her students become a part of the solution to ending hunger.
Ms. Terry shared, "This year, I wanted to try to incorporate the issues of global hunger into our economics unit.  By relating these concepts on a more global scale, students were able to see the economic reality of how much of the world lives. It was amazing to see the students completely engaged and immersed in the stories and facts about hunger and water scarcity they researched. They truly gained empathy through their awareness of these issues."
Students at CPA spent weeks learning about poverty, hunger and water scarcity, then created projects that challenged the community to become informed and get involved. I was invited to attend their first Global Hunger Symposium, a science fair-style showcase of everything the students learned from this experience.
Students gave lessons on the causes and solutions of water scarcity in different countries.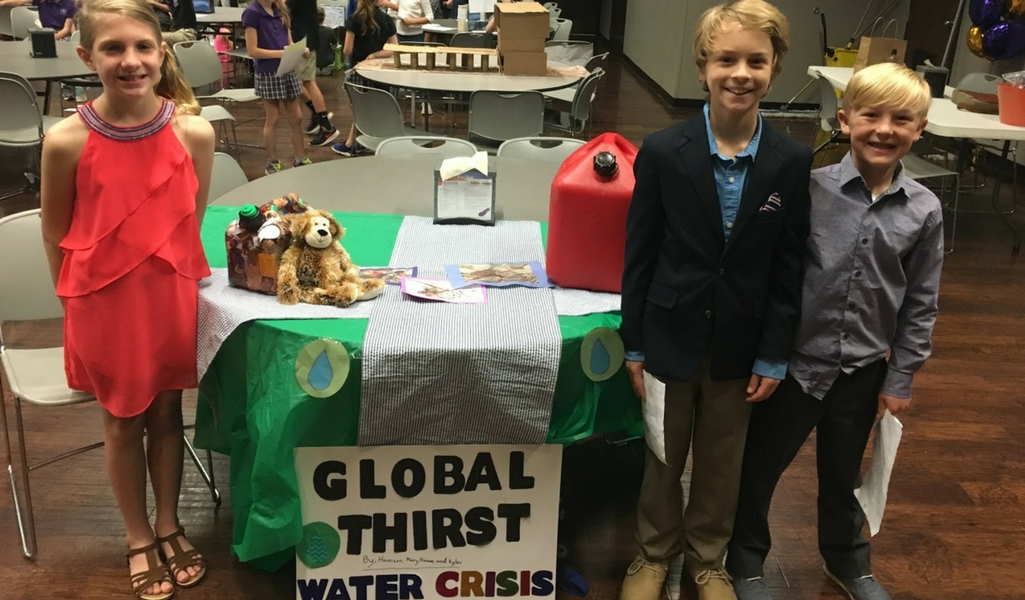 They presented multimedia projects about topics such as water-borne diseases and crop failure.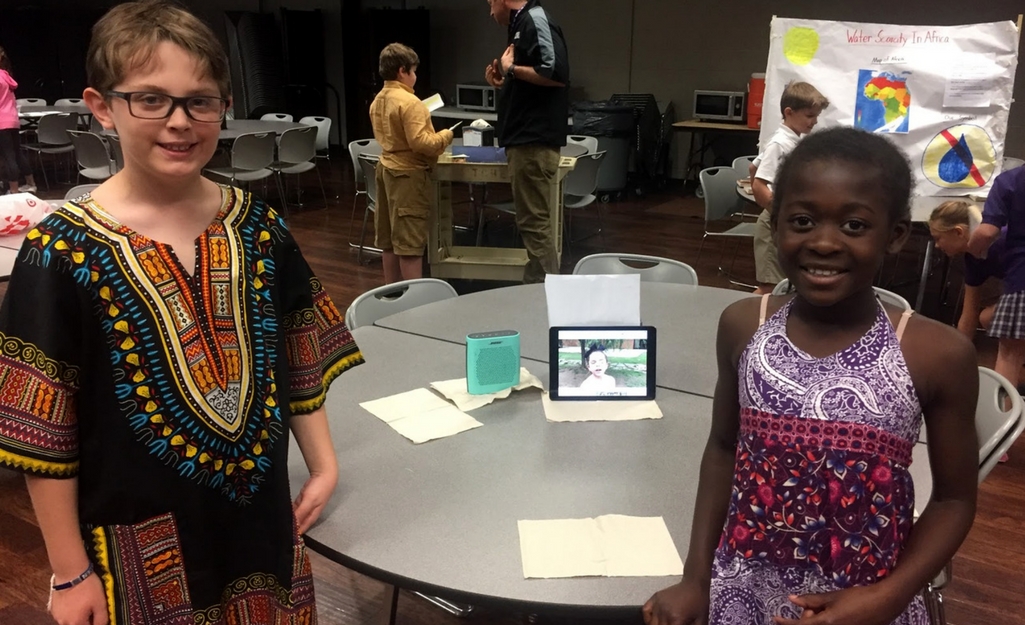 Groups acted out skits to help students learn how to inform their friends about serious issues happening around the world.


"The Symposium was a culmination of two weeks of researching and creating," Ms. Terry said. "The students truly took the reigns on the development of their products, and it was so exciting to see how unique and rich their products were. The students were really stretched by this experience.  They wrestled with the facts they learned, and yet they demonstrated beautiful empowerment in bringing awareness of these issues.
I was very impressed by the level of knowledge the students had about serious and complex issues. I was also reminded that the movement to end hunger not only has room for everyone but needs the diversity of gifts and perspectives offered by all, even the youngest of hunger champions.
If you are interested in getting involved, don't be intimidated by the scope of hunger in our world. Reach out to your local Community Engagement staff and learn about the many ways our communities can make a tangible and lasting difference.