Overcrowding, high rates of unemployment and food contamination are just a few of the challenges the community of Garden in Lusaka, Zambia, faces on a daily basis. Since Garden is located near a large sewer retention pond, its residents perpetually face issues with flies and disease-carrying mosquitoes in open air food markets, leading to high rates of sickness, malnutrition and disease.
Life in Garden began to change for Smart, age 12, when he was given the opportunity to enroll in the Family Legacy Missions International school. At school, Smart not only receives an improved education but also receives a Rise Against Hunger meal for lunch each day. This school sets children up with the best possible conditions to learn. Smart says one of the best qualities of the Rise Against Hunger meals is the packaging — the sealed package ensures that the food is safe from contamination.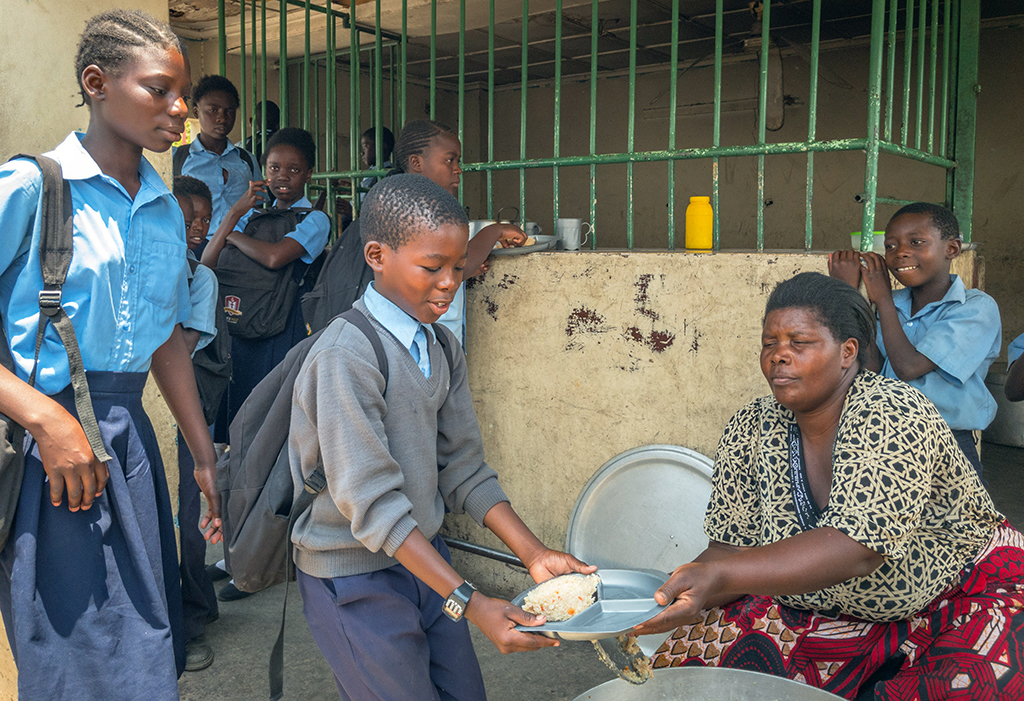 Family Legacy Missions International serves more than 13,000 children at more than 20 campuses throughout the city of Lusaka. Prior to partnering with Rise Against Hunger, the children did not receive meals during the school day. Attendance rates were low, as many children skipped school in order to work to be able to afford food. The children who attended school struggled to concentrate or succeed academically. The Rise Against Hunger meals provide an incentive for the children to attend school, focus on their studies and perform well. The Senior Deputy of Legacy Academies shares that many of the school's children had difficulty setting goals for the future, but with the help of Rise Against Hunger meals, their improved academic performance will lead to expanded opportunities .


Smart hopes to become a teacher after he completes his education. He enjoys his studies, and has shown great improvements since receiving Rise Against Hunger meals at school. Smart says he understands the importance of education, and wants to help others benefit from the same quality of education that he has been fortunate to receive.