Robby Riggs paced circles in Rise Against Hunger's Philadelphia warehouse listening to live updates from his family as the water slowly, but steadily, continued to rise in his hometown of Lumberton, Texas, where Hurricane Harvey was leaving its mark.
Robby talked to his brother, Donny, as the water began to lap over the front porch of his own house. Later, he FaceTimed with his dad, Rob, who was standing a half mile from their family home in ankle-deep water on top of a 14-ft. high overpass that was completely submerged. As the water continued to spread through the town, Robby's mom, Kelly, said she was prepared to take her family to the top of the Lumberton water tower if that's what it took to stay safe.
More than 1,000 miles away in Philadelphia, Robby felt hopeless to do anything to help.
But hopelessness quickly turned to action. As a former missionary and as the current Community Engagement Manager of Rise Against Hunger's Philadelphia location, Robby had seen first-hand the devastating impact of natural disasters. But this time was different; this time it was his own family. He began reaching out to his network of connections around the country to let them know of his hometown's fate and to ask for help.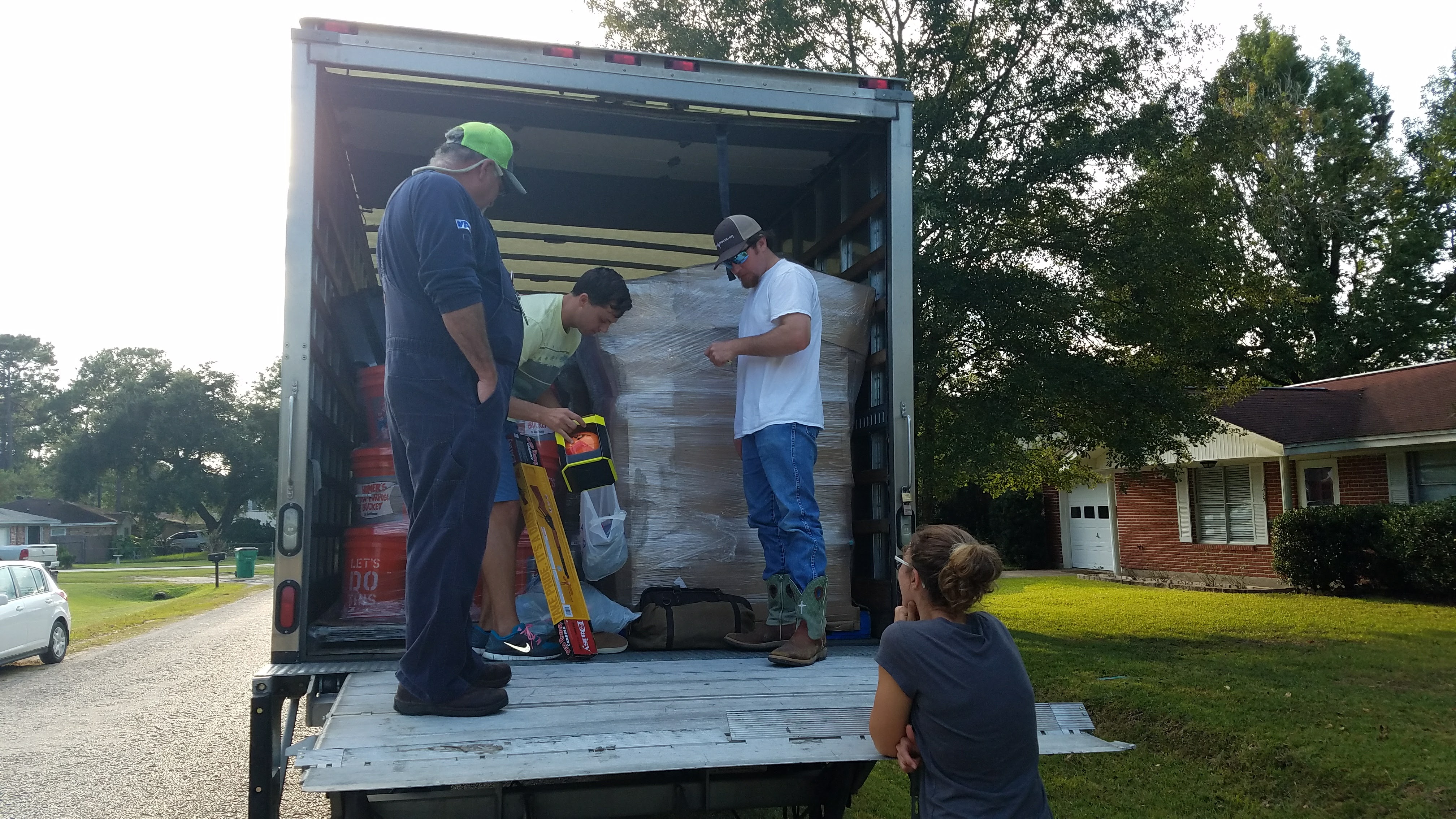 The response was immediate. Current and former colleagues, companies, local churches and friends donated generators, dehumidifiers, an air conditioner, clothes, toiletries, tools, toys, funds, water, food and more. Robby and fellow Rise Against Hunger team member, Teresa Yacano, even made an early morning trip to New York City to pick up clothing donations.
Notes from Rise Against Hunger colleagues around the country arrived with gift cards and individual donations to help with shipping and transportation costs. The Rise Against Hunger Management Team told Robby to take the time he needed to help his family.  As donations poured into the Philadelphia warehouse, Robby, Teresa and the rest of the team sorted, labeled, packed and shipped everything to our Dallas Fort Worth location. Robby flew down, and we met to drive the donations — 11 pallets stacked more than five feet high — the final 300 miles to Lumberton.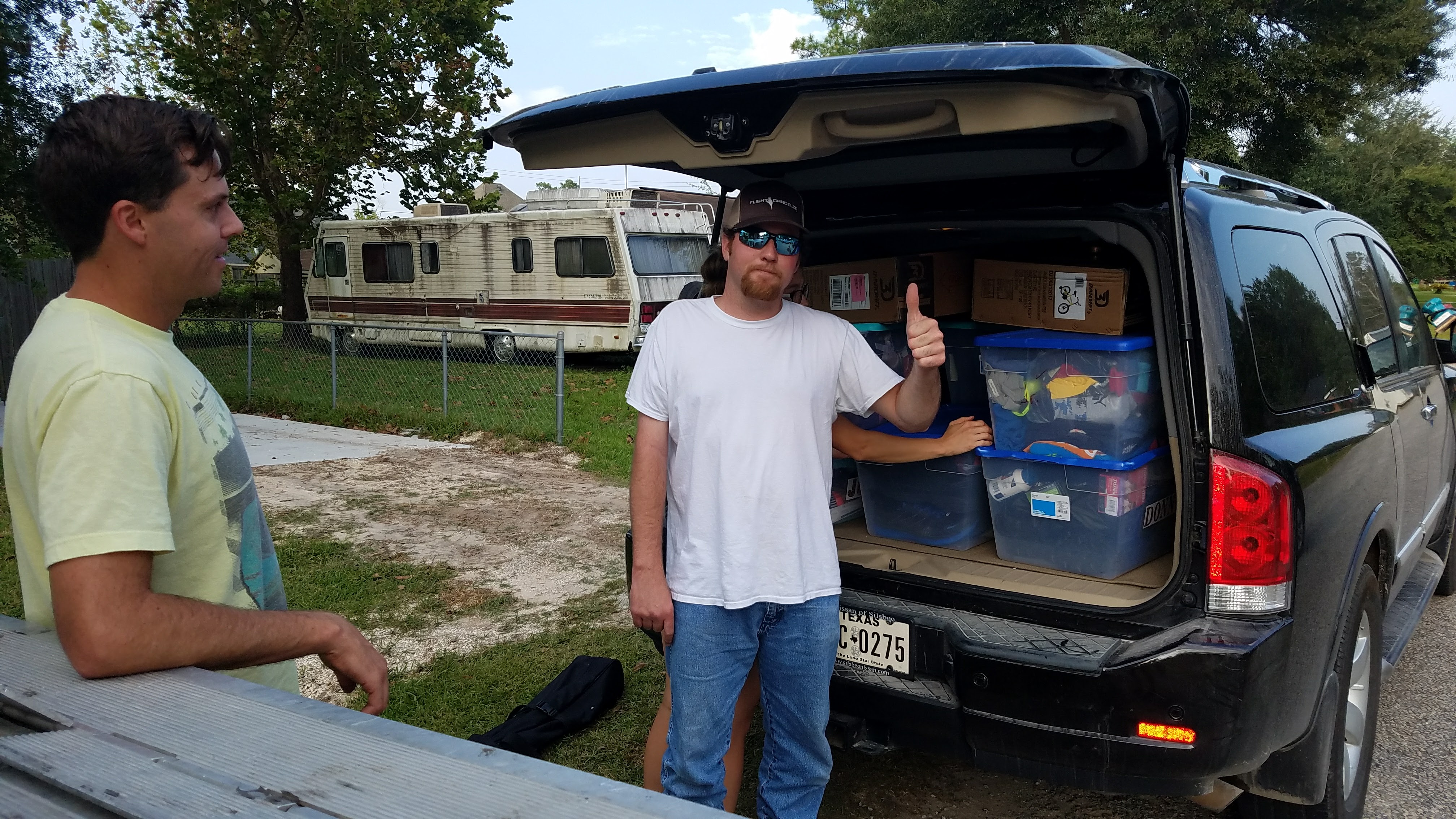 While we drove, Robby described the devastation his family had endured. Water had slowly risen from the creek more than 200 feet behind their home. It crept into his childhood home until it filled the house with water 12.5 feet high, and sat for 11 days. Next door, where Donny and his wife Rachel had built his family's home one foot higher than the highest flood on record, the water reached to just below the ceiling. The insurance company told Robby's parents that their house was a total loss. Nothing could be salvaged.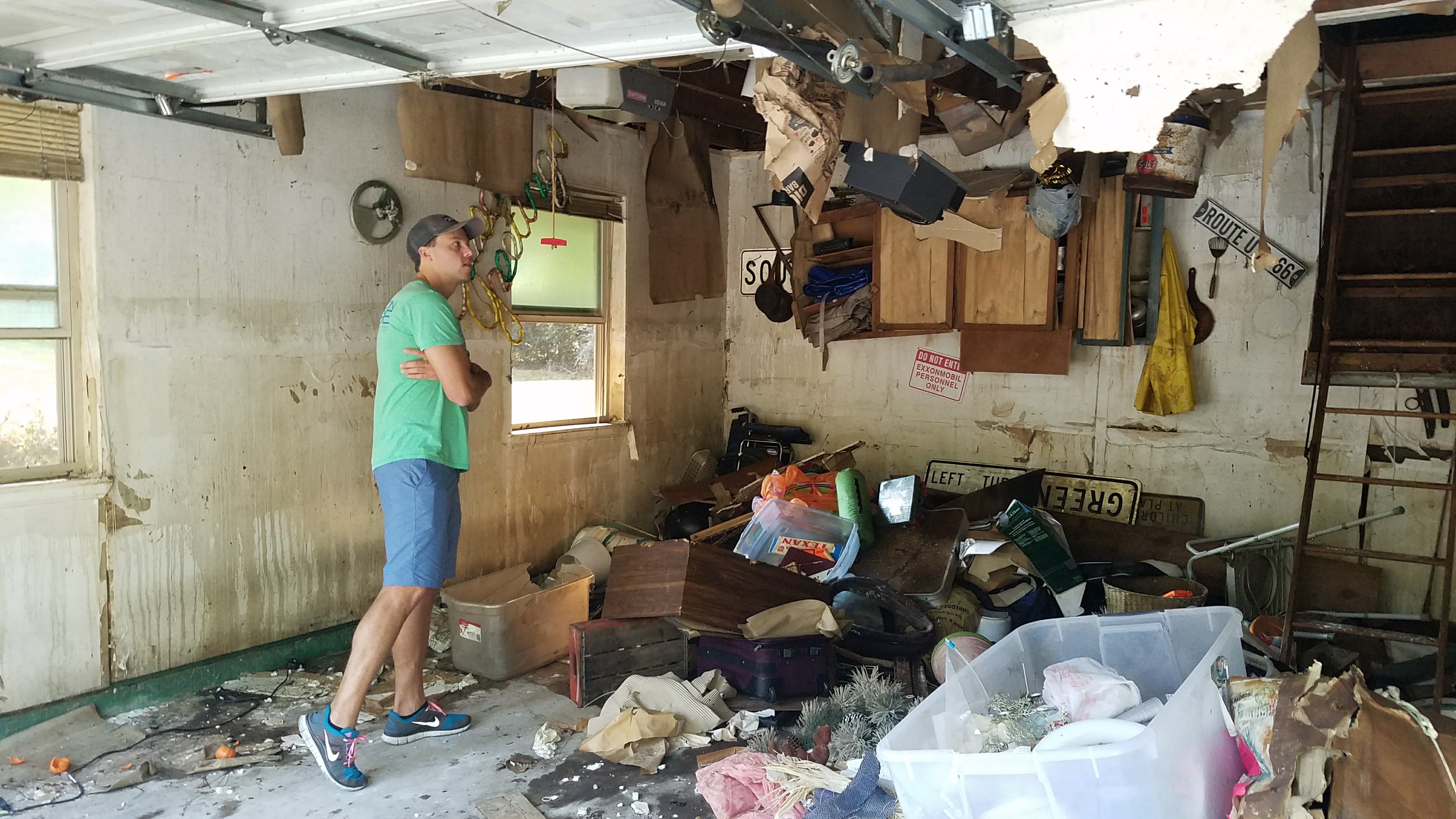 Overwhelming: Robby probably used that word more than any other. He felt an overwhelming sense of helplessness, overwhelming sadness for the pain his family was enduring and overwhelming loss. But at the same time, he felt overwhelming kindness from people he knew well, people he barely knew and people he'd never even met.
Pulling into his family's neighborhood, the first thing we noticed was the smell. In the heavily wooded community, residue clung high in the trees.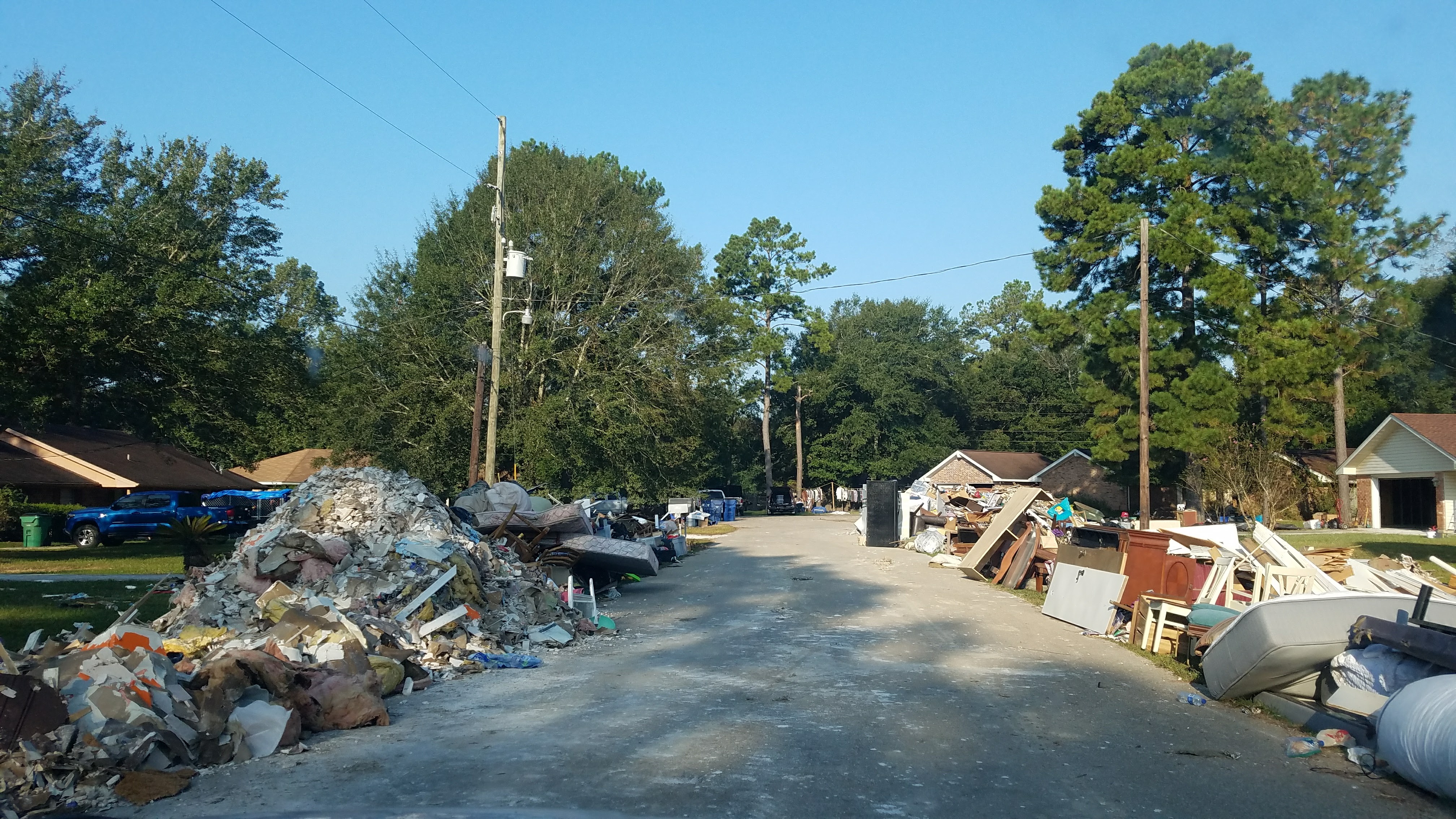 Piles of rotting remnants from gutted homes lined the streets. At Robby's parents' house, we saw the devastation up close. Around the house, fences laid flat. An electric pole had washed up in the yard. Tiny cracks in the brick had spread to half an inch. Pressure from the water inside the house had cracked the windows, and water continued to seep out the doorways as a lifetime of memories sat soaking in unsafe water.
But visiting with Robby's family, what struck me most was their strength. Yes, they were physically and emotionally exhausted. The list of questions about their future far outnumbered the answers. Yet, as we walked around their home, their words and actions demonstrated their gracious spirit, can-do attitude and strong faith. They felt blessed, optimistic and grateful.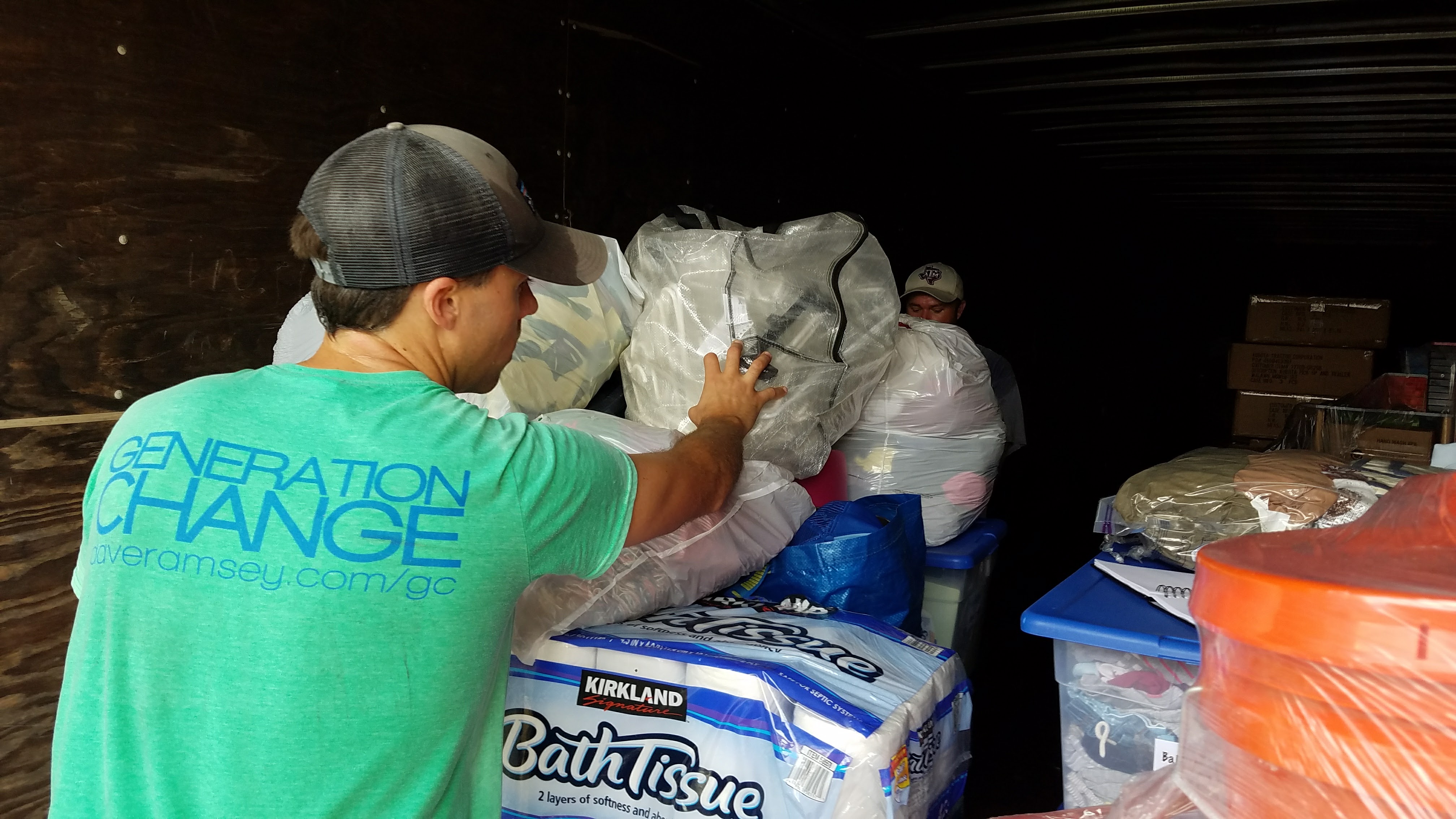 While it was difficult to see in that moment, it struck me that they really do have so much to be grateful for. First, their family survived intact and is working side-by-side to start over. They live in a country where the government has allocated billions of dollars to recovery efforts, where an abundance of non-profit humanitarian organizations mobilized in an instant to support the needs of storm victims and a strong economy enabled companies to provide food and other aid and individuals to donate hundreds of millions of dollars to help people in need.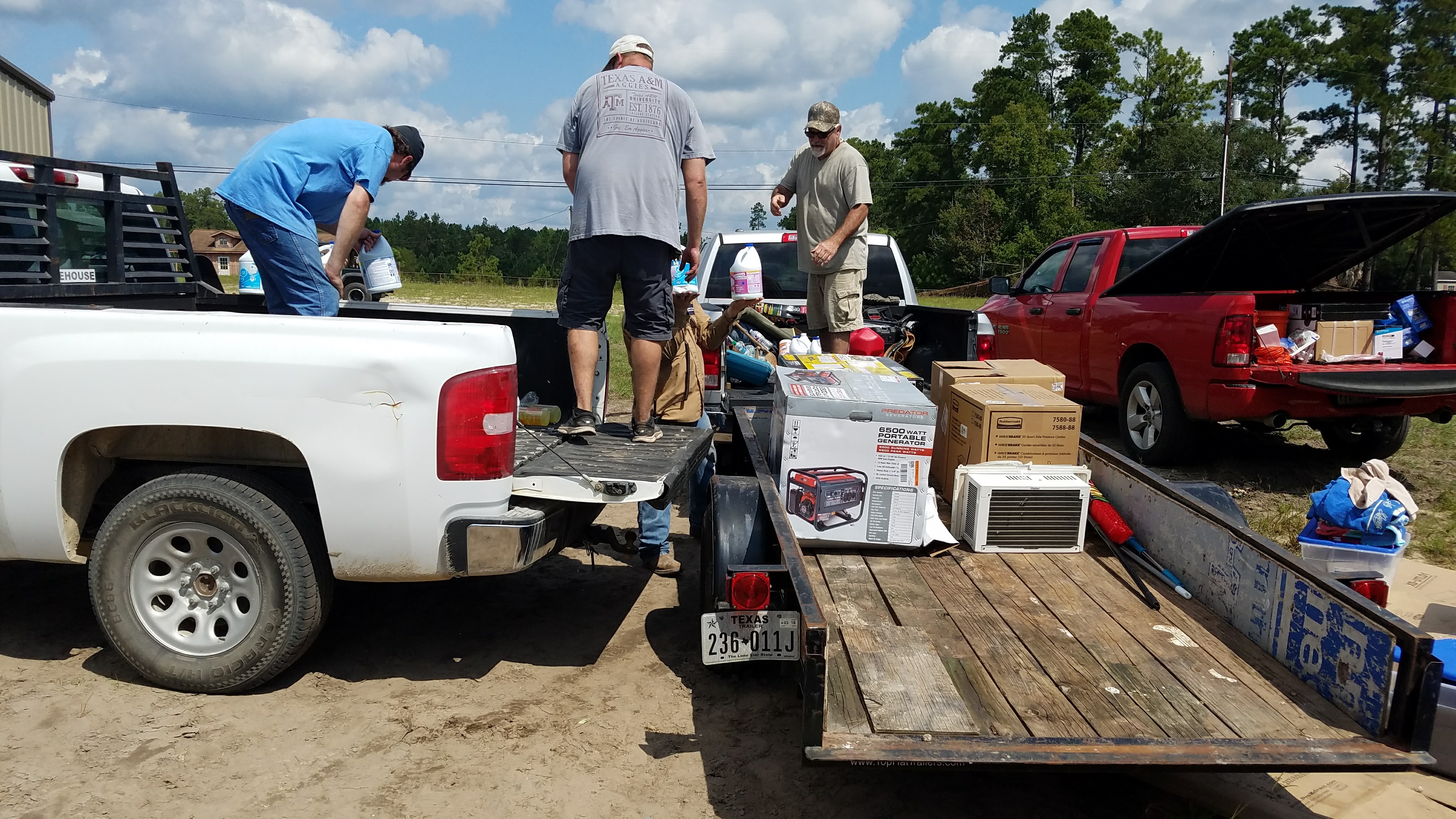 For so many people around the world, the situation is much different. When natural disasters occur, their governments can't or won't provide assistance. Weak economies prevent corporations from offering aid. Their fellow citizens struggle every day, especially in the face of disaster.
That's where Rise Against Hunger steps in to fill some of those gaps. For the world's most vulnerable, international aid organizations like Rise Against Hunger are their only hope in the wake of emergencies. This month alone, we've seen hurricanes, mudslides, flooding, earthquakes around the globe. Through partnerships in countries impacted by these disasters, we are able to quickly respond to assist those in need, providing them with some of the same relief the Riggs family so graciously received.
But we can't do this without you— we need your help to ensure we always have enough meals to respond to emergencies. It's so easy for you and your community of faith, company, school or service organization to help those in need when disaster hits. If you haven't hosted a meal packaging event yet, please find a Rise Against Hunger location near you and schedule an event soon!
Update: Robby has accepted the Community Engagement Manager position for our Houston location, where he will be able to help his family and hometown recover from Harvey as he continues to help people affected by disasters worldwide with Rise Against Hunger. Welcome back to Texas, Robby!