Rise Against Hunger Philippines is set to open the first food bank in the Philippines. Called the Good Food Grocer (GFG), the food bank will have a grocery that will sell donated edible and nutritious food at discounted prices as well as distribute for free food that can no longer be sold. An attached kitchen will be utilized to cook food daily for distribution to food pantries, feeding programs and the homeless.
The project will also include livelihood program that will teach beneficiaries to develop food products such as jams and pickles out of scrap produce, community gardens that will use composted scrap food and nutrition education classes to improve eating and cooking practices.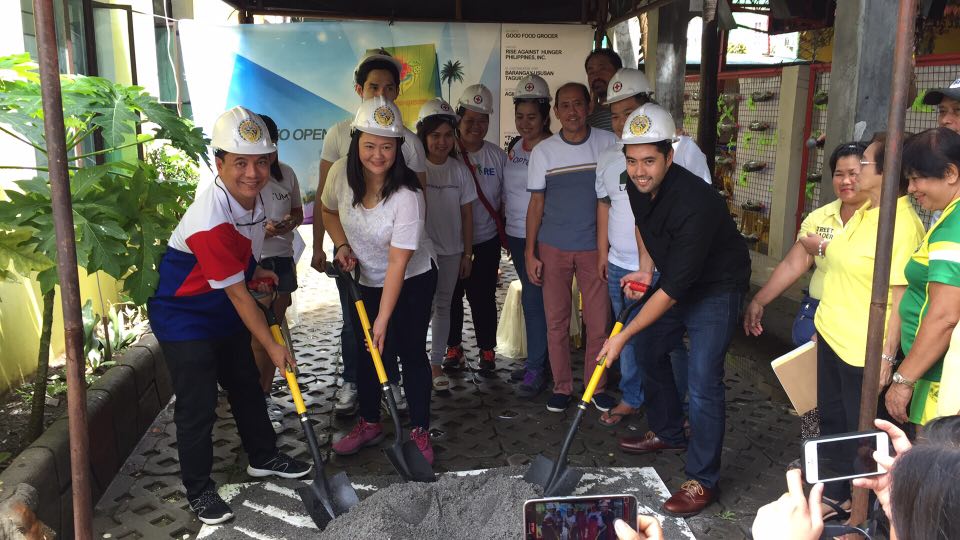 GFG will operate on a volunteer membership model that invites people from the community to help operate the store and in turn receive a significant discount on their groceries. GFG will be funded by many generous donors in the form of corporate partnerships, individual food sponsors, and one-time financial supporters. It will ultimately be a self-sustaining social business where the revenue from sales covers the cost of operations.
The inventory of GFG will be governed by nutrition guidelines. It will combine hunger relief efforts with nutrition information and healthy eating opportunities for low income individuals and families. Such initiatives offer clients healthy foods such as fruits, vegetables, whole grains, low-fat dairy products and lean proteins. Initiatives can include fruit and vegetable gleaning programs, farm Plant-a-Row efforts and garden donations. Healthy food initiatives can also modify the food environment via efforts such as on-site cooking demonstrations and recipe tastings, produce display stands or point-of-decision prompts.
GFG will establish partnerships with health and nutrition professionals to offer screening for food insecurity and medical conditions (e.g., diabetes), provide nutrition and health education and health care support services as part of its healthy food initiatives.
The flagship store will open first quarter of 2018 in Taguig City, Metro Manila. Other pilot stores will open in three other metropolitan areas in different parts of the Philippines by end of 2018.