Rise Against Hunger is committed to engaging and empowering people toward changing laws, policies, systems and attitudes to end hunger by 2030. Putting this into action, members of Rise Against Hunger's Advocacy Committee recently sat down with members of North Carolina's Congressional and Senate delegations — Congressmen David Price and George Holding, as well as the office of Senator Richard Burr — to discuss the issue of hunger and ways to build productive partnerships.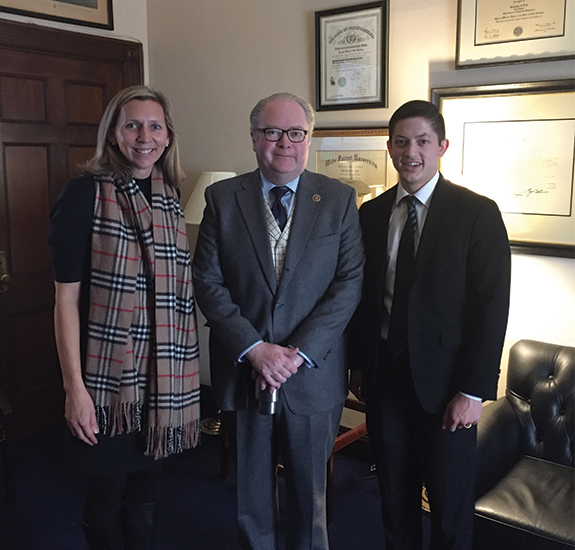 Later this year, Rise Against Hunger will host our second annual meal packaging event in the United States Capitol Building. In 2016, 10 members of congress along with congressional staffers and family members packed over 5,000 meals for international relief. During our recent meeting, Congressmen Price and Holding and Senator Burr were invited to participate in this year's meal packaging event along with their Senate and Congressional colleagues.
One of our goals as an organization is to demonstrate expertise in solving world hunger by 2030. One way we will achieve this is by continuing to reach out to elected officials in Washington, D.C.
To learn more about Rise Against Hunger's advocacy efforts and to become a Hunger Champion, please visit our Champion the Cause page.