We've all heard the proverb, "Give a man a fish, and you feed him for a day. Teach a man to fish, and you feed him for a lifetime." In his memoir, Born a Crime: Stories from a South African Childhood, comedian Trevor Noah takes it one step further: he says the proverb is true, but if you don't give the man a fishing pole, he still may never even have a chance to fish. I thought about this after my recent travels to Nicaragua for Rise Against Hunger's annual vision trip, where we got the opportunity to see our partners in action serving meals to our beneficiaries and contribute to their ongoing efforts.
Working in the nonprofit world, I know the importance of sustainable projects. After my experience in the Peace Corps, I am familiar with the risks associated with providing short-term relief to communities in need. I arrived in Nicaragua with that knowledge tucked away, quietly shaping my expectations of the trip. Seventeen of us from Rise Against Hunger landed in Nicaragua and were enthusiastically met at the airport by Chessney, Guillermo and Cairo – our guide, driver and translator over the next several days.
On our second day in-country, we were introduced to a community called Nueva Vida where Rise Against Hunger meals are served to children from a nearby school and after school program. Nueva Vida has grown over several years from its origins as a refuge for people who'd been uprooted when a lake flooded and destroyed their homes. The Nicaraguan government set aside the land for those who had been displaced but did not provide support when it came to salvaging their belongings and replacing their broken homes. The community, whose name means "New Life," is on the outskirts of Managua, Nicaragua's capital, and is also one of several trash dump sites servicing the capital which has a population of over 1 million.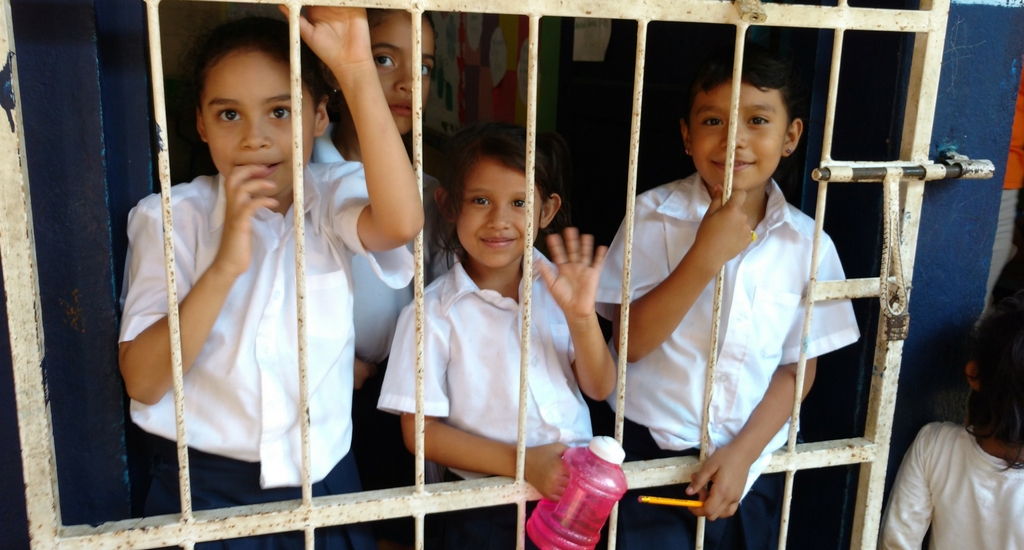 The dump is also where several of the residents of Nueva Vida make their living. Men, women and children pick through the trash for recyclables or electronic parts, even hopping into the backs of the dump trucks for the freshest loot as they ramble over the bumpy roads. We visited Nueva Vida to provide lunch, work gloves and safety glasses to the workers in the dump. As we turned into the dump, we could already smell the burning trash. We saw the wind whipping loose trash around and swirling the lingering smoke left from charred rubbish. We drove still further and finally saw some workers walking along the worn path. Our bus was overtaken by a trash truck and the workers picked up the pace or started jogging to meet the truck before it released its load. I wondered how it would look to the residents of Nueva Vida when our big, air conditioned bus rolled up behind the trash truck and a large group of Americans piled out. I didn't interact much with the workers as they lined up to receive the food and protective equipment we'd brought for them – I just observed as one by one they accepted our donations and went back to work in poor conditions for as little as $2 a day, which is often not enough to cover the cost of necessities.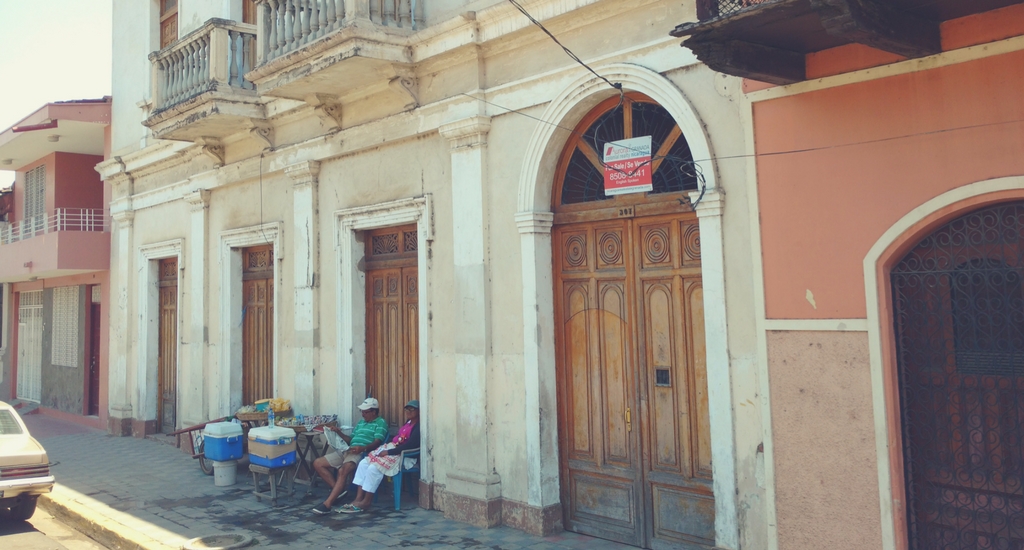 After returning to the U.S., I reflected on my experience in Nicaragua thought about how Rise Against Hunger meals nourish lives. I thought about Trevor Noah's quote and how much capacity and potential can increase when a fisherman receives a fishing pole. While our contribution of gloves and goggles in the dump that day may have seemed small, I thought about how those supplies will help the workers to provide food for themselves and their families. In collaboration with Rise Against Hunger's partner organizations like ORPHANetwork and North Country Mission of Hope in Nicaragua, we equip people with the tools they need to live better lives. In line with Rise Against Hunger's focus on Empowering Communities, we work with our partners to support the education and empowerment of communities all over the globe.
This trip allowed me to bring the work that we do at Rise Against Hunger full circle by witnessing our meals in action in a feeding program in Nicaragua, which was great to experience with my co-workers from all over the country. We all brought our own experiences, fears and expectations to Nicaragua, and left with shared experiences, reactions and inspiration to continue the great work that we do through our organization.