Think about fleeing your home because of violence and turmoil. While for some it's unimaginable, for others it's the only way to ensure safety for their families. Tuesday, June 20, is World Refugee Day: a day to raise awareness and support the millions of refugees around the globe seeking safety from their war-torn countries.
Uganda hosts more than 1.2 million refugees representing more than 33 nationalities, with 80 percent of the population arriving in the last five years. With regional instability and conflict in its neighboring countries, Uganda has become the lead refugee hosting country in Africa. The spike of violence in July 2016 combined with the current famine conditions across South Sudan has caused an influx of over 600,000 South Sudanese refugees. This recent influx has put a strain on the limited sources that Uganda provides.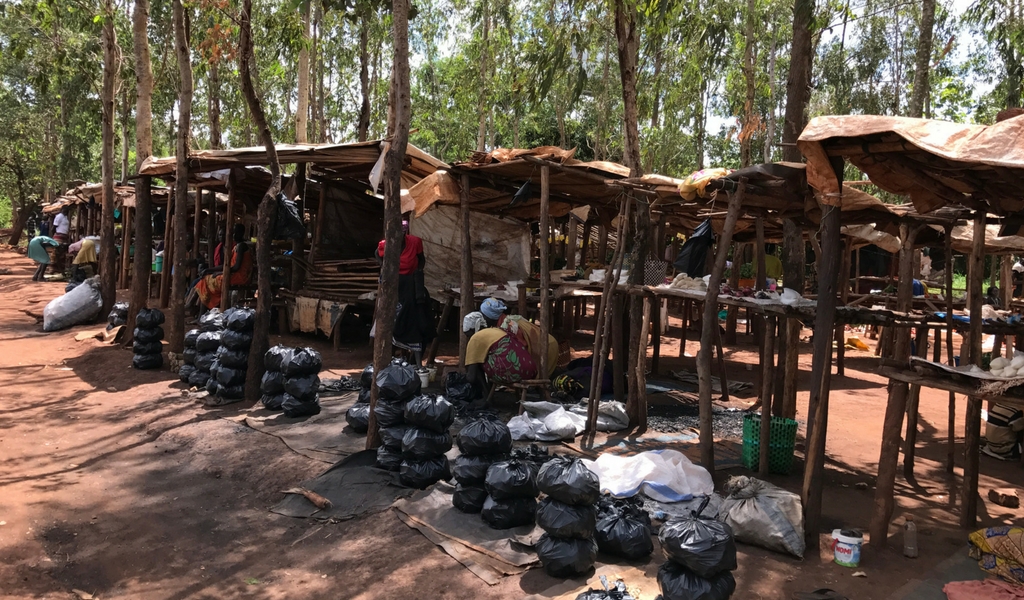 Silvia Roscot, our Emergency Technical Advisor, recently traveled to Uganda to monitor Rise Against Hunger's impact. She has seen the warmth and kindness Uganda has offered to refugee communities coming to seek shelter in the country. Silvia shared her thoughts about the importance of supporting refugees, and what we can do to bring awareness and aid to them.
Q: What is Uganda's history of receiving refugees and their policy?
A: Uganda has one of the most progressive and favorable refugee policies in the world. Through the Office of the Prime Minister, the government of Uganda offers all refugees the opportunity to receive a plot of land to cultivate. Refugees also have freedom of movement and freedom to work. Together, these rights and policies are meant to provide paths to self-sufficiency and to unleash the economic potential refugees possess. Uganda hosts refugees and asylum seekers from all walks of life — people seek safety in Uganda from South Sudan, Sudan, Somalia, Democratic Republic of the Congo, Burundi and Ethiopia, just to name a few. Due to the intense nature of the conflict in South Sudan, an average of 2,000 refugees are arriving daily into northwestern Uganda. These new realities are putting a huge strain on the available resources the country has to offer, and we as the international community have the responsibility to step up and alleviate this burden.
Q: Why is it important to stand with refugees and ensure their safety?
A: It's a moral imperative to stand with people in their hour of need, welcoming strangers with compassion and hospitality. Ugandans will  invoke the principle of humanity to explain why they stand with refugees. Often you will hear them say, "We receive refugees because you never know when we'll be refugees ourselves." This reflects a heightened awareness of the regional instability and conflict that its neighbouring countries are experiencing, but also  invokes Uganda's past of experiencing displacement, and the goodwill of strangers who hosted Ugandans in their own hour of need.
Q: How has Rise Against Hunger provided assistance for these refugee settlements in Uganda?
A: Rise Against Hunger has a long-standing commitment to support food security activities in Uganda, specifically in two of the country's refugee settlements: Kiryandongo and Rwamwanja. Since 2014, our meals have been provided to primary schools across the Kiryandongo refugee settlement and in one of the host community's primary schools. In 2016 alone, we reached over 18,000 refugee children in Kiryandongo, as we supplied six primary schools with the necessary resources to provide one meal a day for each child coming to class. In 2014, our volunteers came together to donate the necessary resources to join the efforts of the international community and the Government of Uganda to provide access to clean water to the refugee communities in and around Kiryandongo.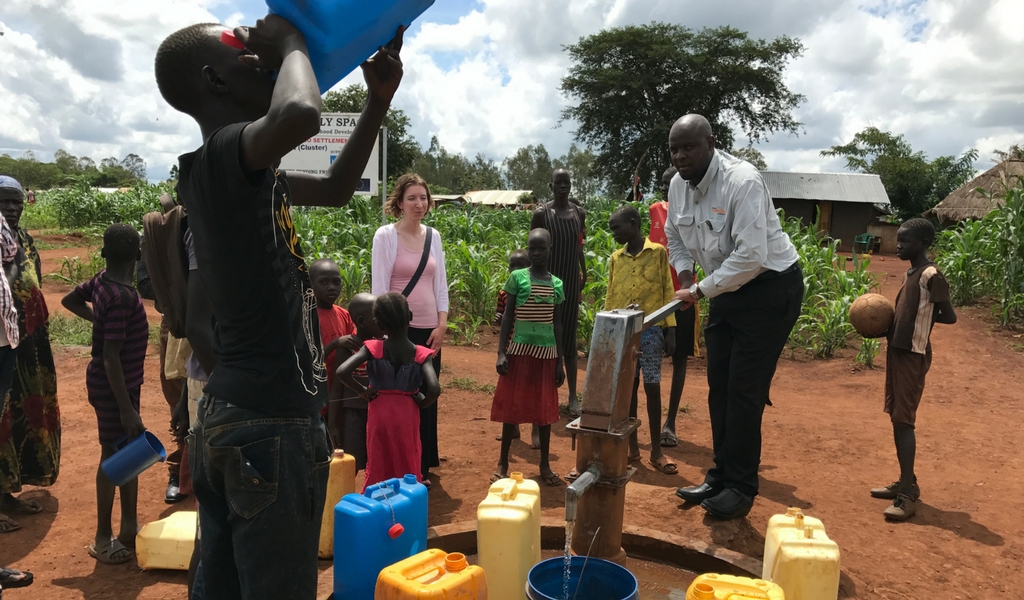 When you provide school meals, kids have an incentive to come to school. As they receive an education, they become healthier, more productive and more attentive in school Also, access to clean drinking water and knowledge of proper sanitation and hygiene are just as necessary as nutritious foods. At Rise Against Hunger, we acknowledge that the right evidence-based investment made in childhood will give returns later in life.
Q: What types of needs are unique to refugees, and how can Rise Against Hunger help to meet these needs?
A: The most profound need any refugee experiences is one for safety, security and protection. Once the most primordial need is met, and people cross borders seeking refuge, one of the most pressing needs expressed is the need for food. But, refugees not only need food, clean water and healthcare — they also need access to the right space to address the trauma that they have experienced in South Sudan and during their journey to Uganda.
Rise Against Hunger is fortunate to be able to support school meals in emergency settings, which are a vital tool to meet the basic hunger needs of the children affected by the displacement while getting them back in the classroom. Our support provides a sense of normality in traumatic circumstances.
Q: How can people help support refugees?
A: It is important not to give in into a sense of helplessness. There is tremendous power in our collective action ― be that through giving, volunteering or advocacy. I would urge everyone to educate themselves on the plights of refugees worldwide, to become a hunger champion, and also to seek and support your local refugee resettlement agency. The current humanitarian refugee response in Uganda is chronically underfunded. Another way to help is to contact your elected official and advocate for protection of programs that serve vulnerable communities abroad — the combination of our voices is a force of change. This is how we rise against hunger.
To support the immediate needs of refugees around the globe, please consider making a donation to Rise Against Hunger's Global Emergency Relief Fund.