Today we celebrate World NGO Day, recognizing non-governmental organizations (NGO) and the positive impact they make around the globe each day. Rise Against Hunger could not effectively reach those in need without our partner NGOs in countries around the world. Each NGO we partner with works to deliver meals and other critical supplies to the world's most vulnerable, helping us work toward our goal of zero hunger.
Since 2005, Rise Against Hunger has partnered with dozens of NGOs in order to deliver over 310 million meals to people in 74 different countries. Adventist Development and Relief Agency (ADRA) is one such NGO partner.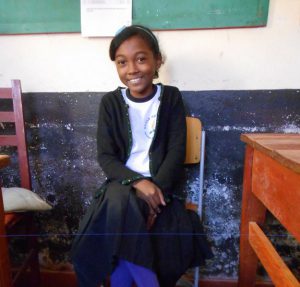 In Madagascar, ADRA partnered with a local school in the impoverished village of Ambohijafy Bemasoandro to ensure nutritious, filling meals were provided to its students each day. The meals not only help to quell the students' hunger, but also motivate children to go to school each day, boosting school performance and attendance rates. Isrel, age 10, is one of the 144 students at the local school that receives Rise Against Hunger meals. Because of the meal program at Isrel's school, she has dramatically improved academically, becoming one of the top five students in her class. She said she believes this would not have been possible without the partnership of Rise Against Hunger and ADRA.
We want to thank all of our NGO partners for their hard work and dedication to ending hunger by 2030.