For those who rely on agriculture for income, unpredictable weather patterns can mean the difference between providing food for their families, or going without.
Hieu, age 5, lives with his family in the Quang Nam Province of Vietnam. Life for families like Hieu's in the low-lying province is challenging, as farmers' harvests are regularly disrupted by droughts and flooding. Hieu's parents work multiple jobs to ensure that he and his sister are able to attend school. They struggle, however, to earn enough money to afford both schooling and to meet the family's basic nutritional needs.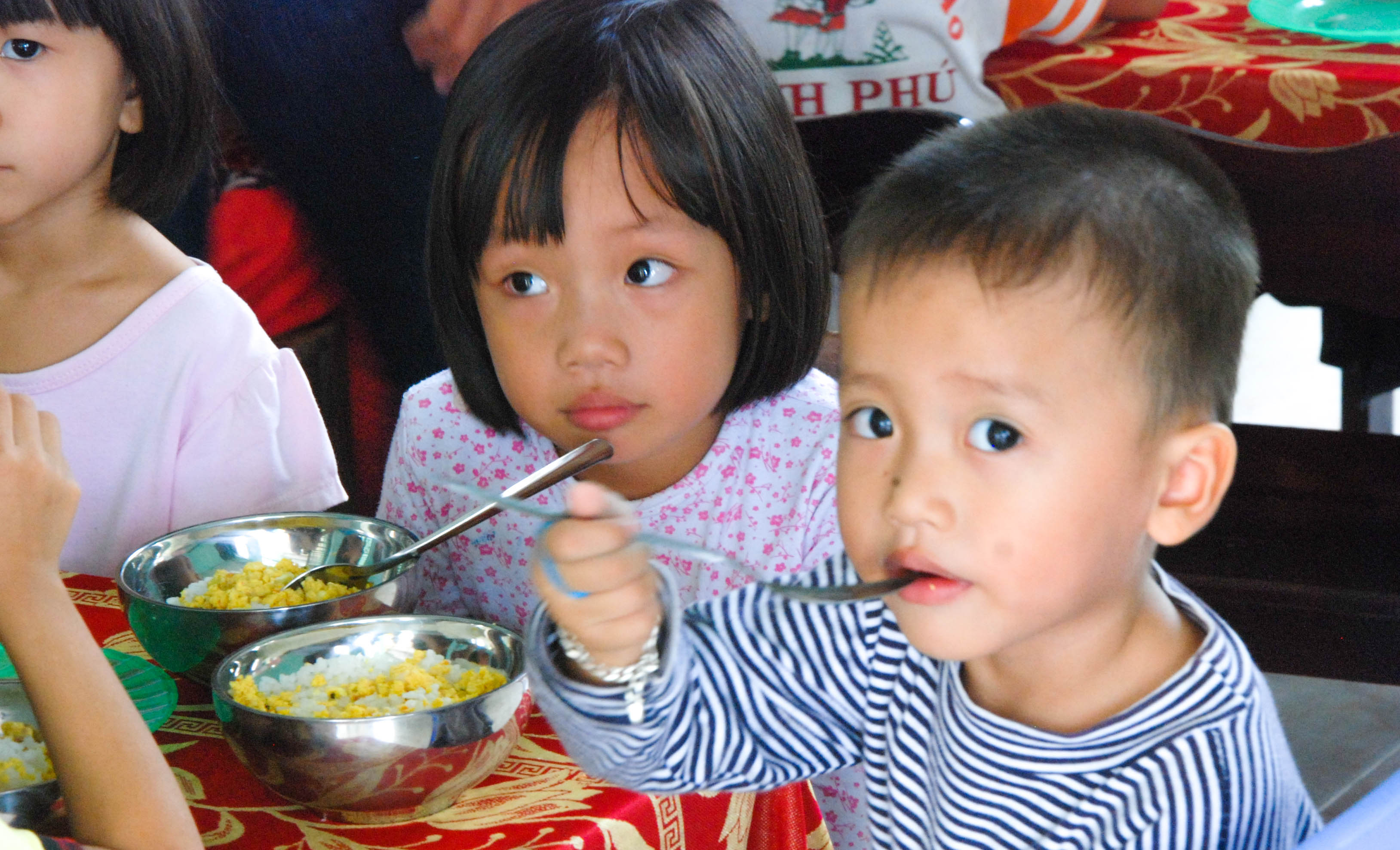 At Hieu's school, Hung Loc Kindergarten, he and his sister receive three nutrient-rich Rise Against Hunger meals each week distributed by partner Children of Vietnam. The school's vice principal, Lan Nguyen Thi, says she has seen a pronounced decrease in the malnutrition rate among her students since the implementation of Rise Against Hunger meals.


The Rise Against Hunger meals provide nutrition that the students would otherwise go without, enabling students to concentrate in school and succeed academically. Rise Against Hunger has partnered with The Quang Nam Charity to nourish lives for 14 years.