Nelson Mandela, the first democratic president of South Africa, left his mark on the world with his commitment to public service. Each year on July 18, we celebrate Mandela's lifetime of service by answering his call to make the world a better place. Stop Hunger Now Southern Africa, headed by CEO Saira Khan, is leading the charge to grow a global movement to end hunger around Mandela Day. In 2016, teams of volunteers packaged millions of meals in Malaysia, India, South Africa, Italy and the United States in Mandela's honor. This year's Mandela Day theme, #ActionAgainstPoverty, ties closely with Rise Against Hunger's mission to end hunger.  We spoke with Saira about her excitement for Mandela Day 2017.
Q: What does Nelson Mandela's legacy mean to you?
A:Nelson Mandela inspires me to continue doing what is right for the country. He was extremely passionate about children, especially, but mankind in general. The well-being of his people was paramount. The peaceful transition that followed his inauguration as president makes me a willing participant to continue his legacy, which amounts to this very simply: Do an act of kindness each day. Challenge yourself to be a good person and concern yourself with the world around you. The preservation of his legacy is therefore not just on Mandela Day, but every day.


Q: How is Stop Hunger Now South Africa leading the charge to follow in Nelson Mandela's footsteps to end hunger?
A: Not only do we undertake meal packaging events on Mandela Day, but in fact have successfully engaged with corporations and other donors to turn Mandela Day into Mandela Month. In July, we have over 40 events planned in South Africa that are tackling the hunger issue. Mandela Day means people give 67 minutes of your time to do something good. Our mantra is that 67 minutes actually impacts a child's life for a whole year. We also encourage Rise Against Hunger locations around the globe to take on the challenge. We want volunteers to undertake efforts to end hunger throughout the year, so it's important volunteers have a wonderful experience, and that is what we focus on.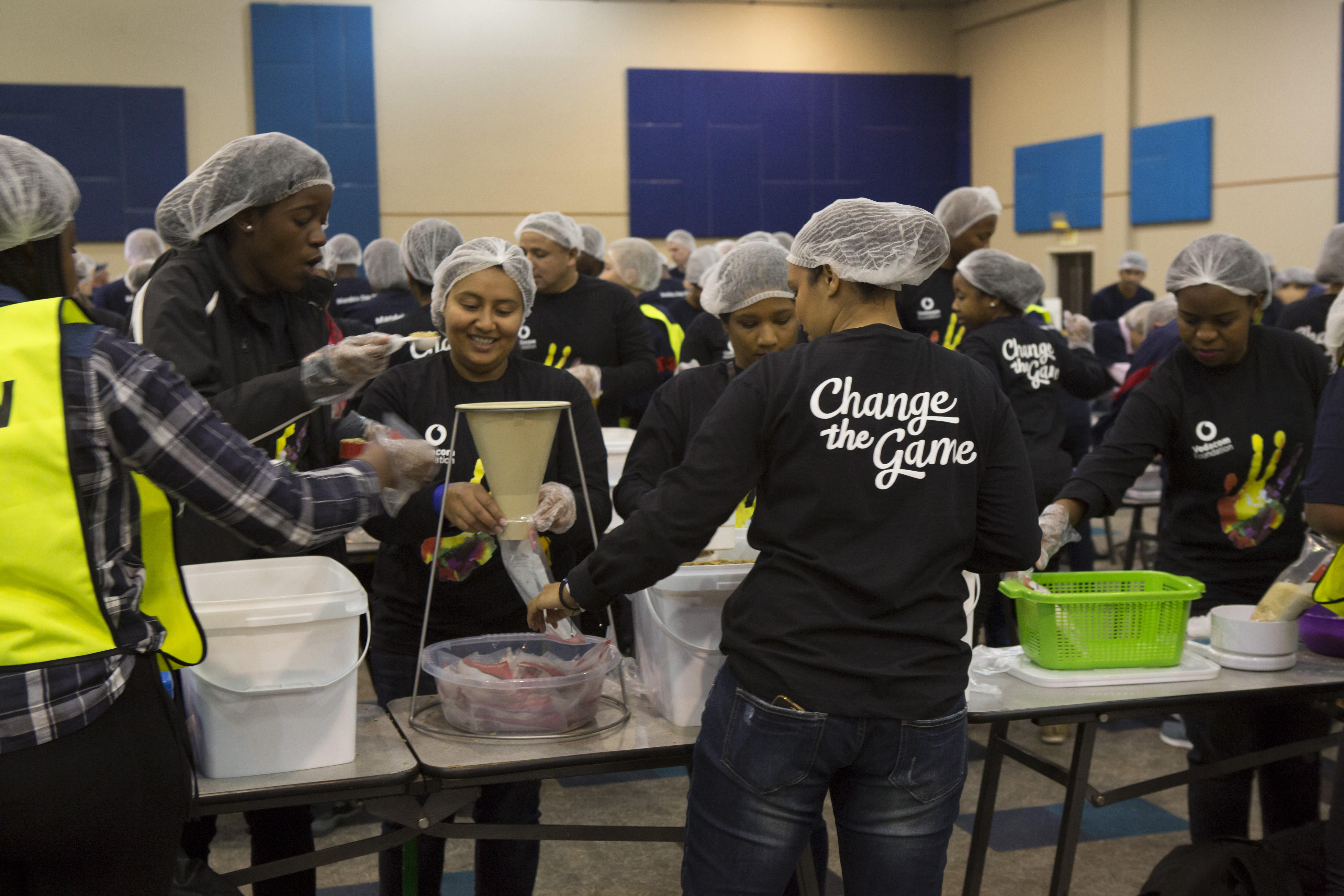 Q: What are you most looking forward to about your Mandela Day events this year?
A: Everything really — because there is such hype, and everybody is excited and thrilled to be packaging meals in quite a novel way at a huge facilities including the Durban International Convention Centre, Sandton Convention Centre and various Sun International Hotels countrywide. That feeling of excitement builds, but this year for the first time we are hosting a gala dinner just before commencing our major meal packaginging event, and we have secured international VIPs like the Miss World congregation, Matt Preston (Masterchef Australia Judge and our Global Brand Ambassador), HRH Chief Zwelilvelile Mandela who will provide the keynote address, our Chief Patron Mrs. Machel, and support from our international office and board. The event is being filmed by the most prestigious television show, called Top Billing, and will surely to take what we do globally and in South Africa to a whole other level.


Q: How can people around the world take action in honor of Mandela's legacy?
A: Very simply: with hunger especially, participate with Rise Against Hunger and become voices for hunger. Don't waste food, and share what you have. Host meal packaging events and encourage your friends and companies to do the same. At the events, you'll have fun and do good at the same time. Find unique challenges and utilize social media to heighten awareness for hunger, and consider creating your own fundraising challenges to raise funds for Rise Against Hunger.