The goal of the Collette Foundation is to give back to children in communities around the world with a focus on basic needs like hunger and education. If we can fulfill those needs, we can equalize the playing field for all children, no matter their circumstance. Partnering with Rise Against Hunger makes perfect sense since we can join forces to make a greater impact and provide more children with the tools they need to accomplish their dreams.
Collette's partnership with Rise Against Hunger engages us in a series of meal packaging events that involve all 600+ Collette employees throughout our global offices in hands-on volunteer experiences. Not only do these experiences join us all as one team working around the globe to do our part, it also helps us reach a very important goal of ours: donating one million meals by 2018.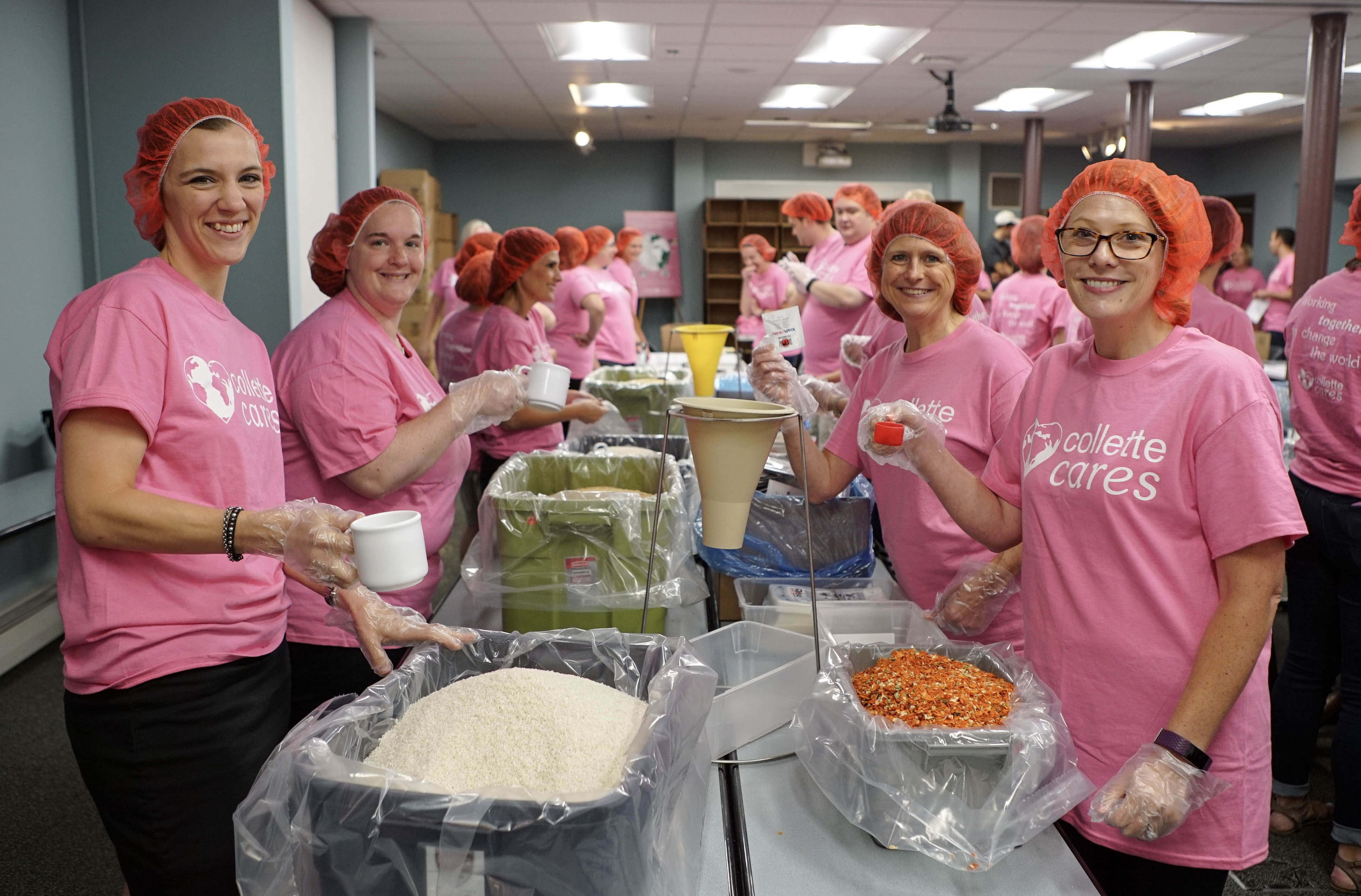 Our campaign was kicked off in July 2016 with the goal of providing one million meals by 2018, our centennial year. Since giving is part of our DNA, we couldn't think of a better way to celebrate 100 years of guided travel, than with a big event like this. Over the three-year period, we have planned lots of exciting ways to meet our goal, and our work with Rise Against Hunger is a big part of it.
A minimum event size in the United States is about 10,152 packaged meals, which can be accomplished by only 40 people in just two hours. The size of the Collette team plus our top travel agents, President's club members, top group leaders and sales team sets us up to package even more meals and make an even bigger impact.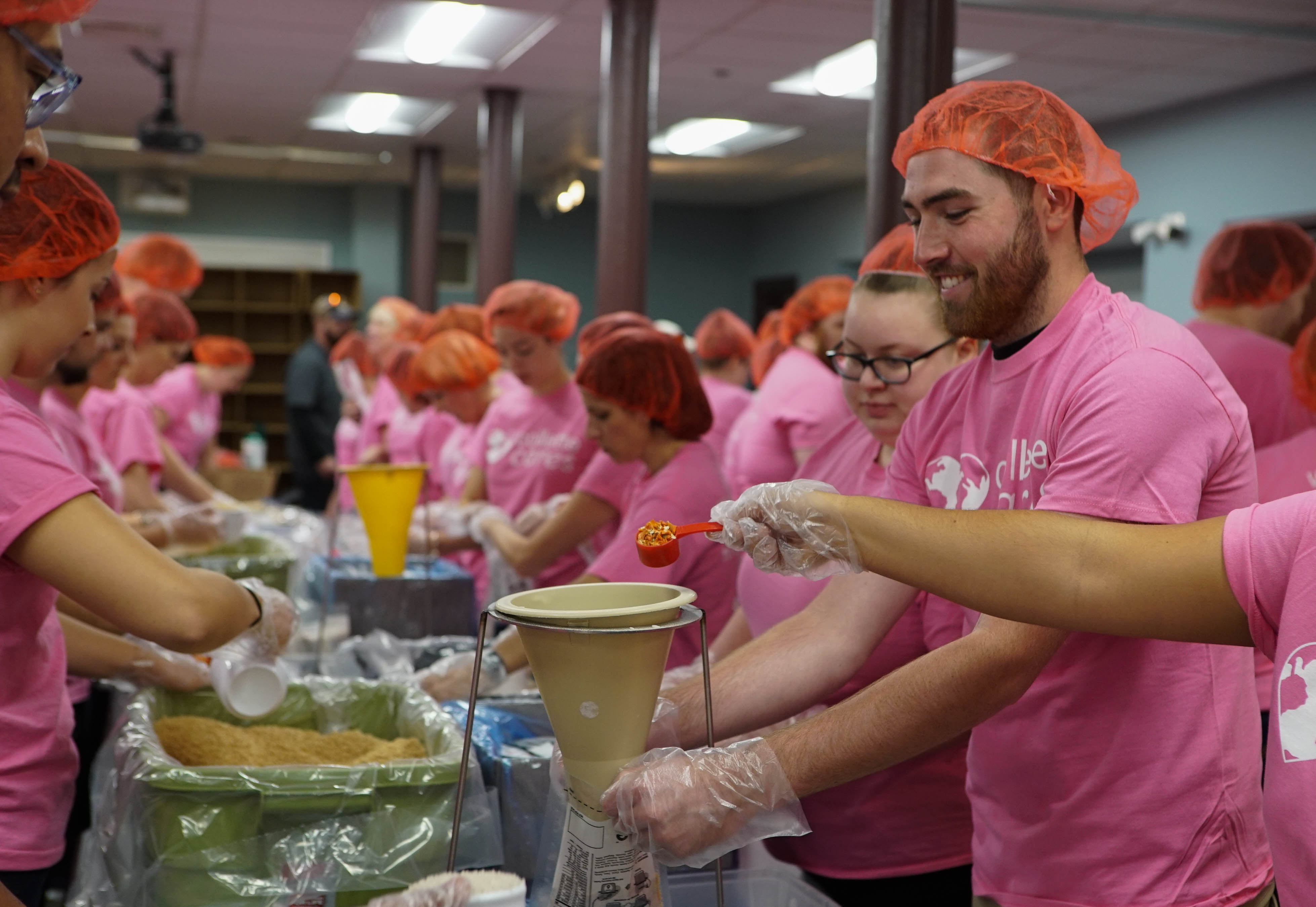 The Rise Against Hunger team makes packing meals fun and easy, and the Collette team comes to participate feeling really good about doing their part. The energy in the room when everyone has gathered together to help out is incredible and we look forward to these events with great enthusiasm.
The Collette Foundation is thrilled to partner with such a great organization, and we are happy to continue our relationship with Rise Against Hunger as we both strive to accomplish our common goal of ending world hunger. It's a perfect way for us to our centennial with our One Million Meals campaign, unite our global team and give back to the world that gives us so much.