Last week, we made a big announcement: Stop Hunger Now became Rise Against Hunger. Our mission to end hunger remains the same, and we are committed to achieving even greater impact toward this goal. How will we do that? By implementing sustainable approaches and long-term solutions to hunger in communities around the globe.
As you may have noticed, our new logo reflects this approach through the symbols contained within the "i" in "Rise."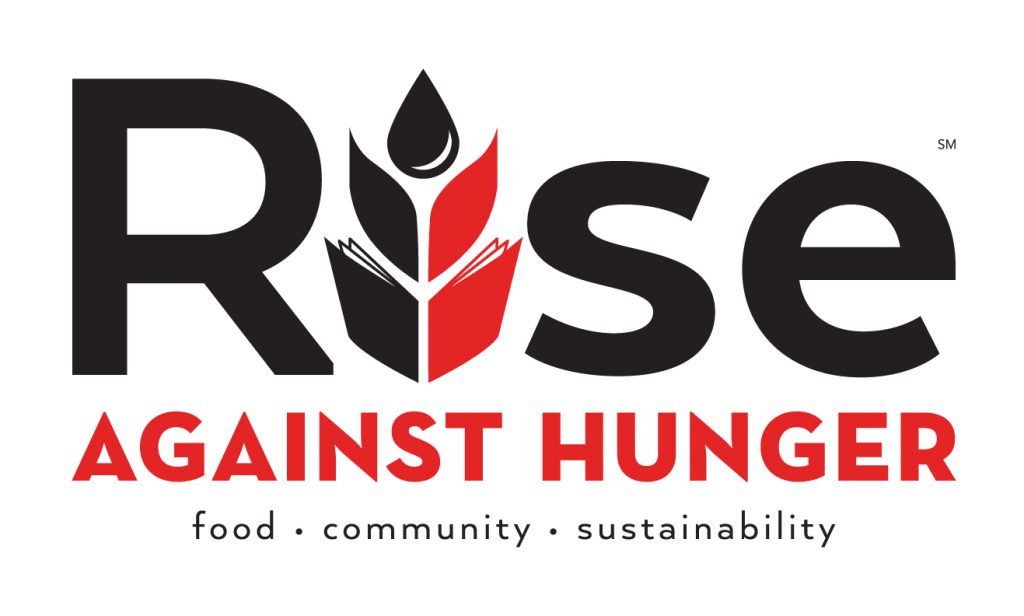 The first symbol is the water droplet. One in 10 people around the globe do not have safe drinking water. When people no longer need to spend hours each week traveling to and from clean water sources, time is freed to attend school or earn wages. Rise Against Hunger distributes water filters — especially critical in crisis situations — and assists in the construction of water wells. We work with our in-country partners to provide Water, Sanitation and Hygiene (WaSH) training, promoting improved health and life expectancy.

The second symbol is leaves. Rise Against Hunger aims to increase agricultural production and incomes through programs promoting improved agricultural methods, business skills, and market access. Our programming will also help smallholder farmers build resilience to the shocks and stresses of climate change by promoting ecological approaches to agriculture as well as diversification. We are putting this plan into action in the Philippines by sourcing vegetables for our meals from local farmers.

The third symbol is the book. Rise Against Hunger is continuing its longstanding commitment to distributing nutritious meals to education programs all over the globe. Our meals, made up of enriched rice, soy protein, dried vegetables and 23 essential vitamins and nutrients, attract children to education programs and prevent dropouts–especially among girls–while simultaneously alleviating short-term hunger and enabling children to learn and to break the cycle of poverty.
The final element of our logo is our tagline: Food. Community. Sustainability. We know that with the support of hunger advocates like you, this diverse, sustainable approach will get us to the finish line of zero hunger by 2030.