Guest blog by Ashley Hower, Director of Marketing for Forever Living Products.
Our leaders were expecting a morning of meetings at our 2015 Global Rally event in Singapore, but what they got instead was so much more.  After a brief greeting, Gregg Maughan, our company president, invited each of them to join a meal packaging event with Rise Against Hunger. The room was warm but brimming with energy and a strong sense of purpose. Our group packaged over 50,000 meals in that session, and 285,000 meals that week. We instantly knew we had tapped into something special.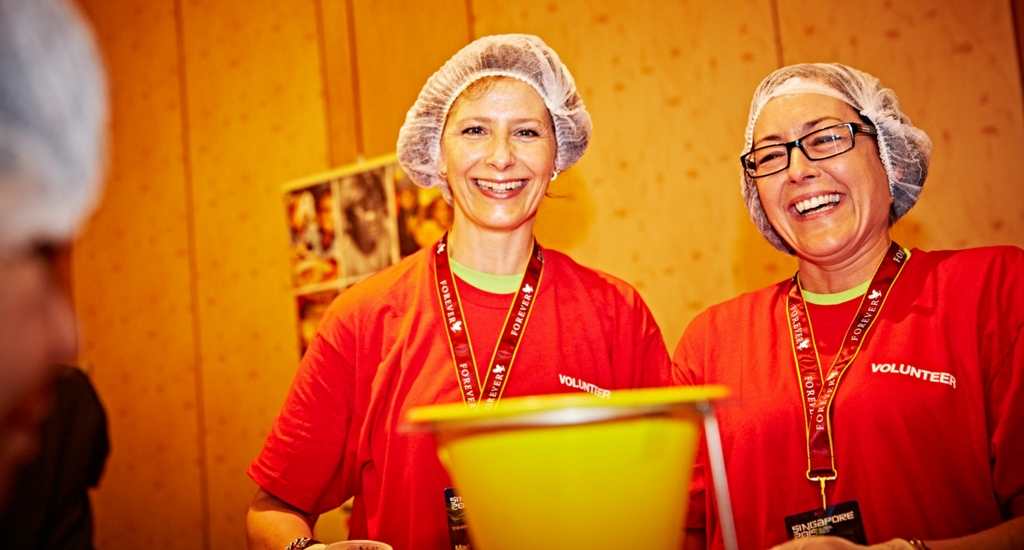 Giving Forever
Giving back is something that has been ingrained in Forever Living Products since the beginning.  In partnership with our 501 (c)(3), Forever Giving, we have been fortunate to work to make a difference in the lives of children around the world by providing funds, facilities and education to help fight against poverty, hunger and the lack of medical services available in addition to providing support for relief efforts in response to natural disasters.
A Growing Relationship
The meal packaging event in Singapore left a lasting mark on our Forever Business Owners.  They felt personally connected. The recognition that after a box of meals was packed and sealed, the next person who would open it would be the person who needed it most really resonated. Can you imagine needing basic sustenance for your family and the sense of relief you would feel when it arrived? We knew we had to do more.
Our next Global Rally in Johannesburg, South Africa in the spring of 2016 provided that opportunity. We were able to package and donate the materials for 500,000 meals. Johannesburg also offered an incredibly impactful experience – the opportunity for some of our staff and leaders to deliver the meals to the communities that they would serve right in South Africa. It's a moment that is still talked about.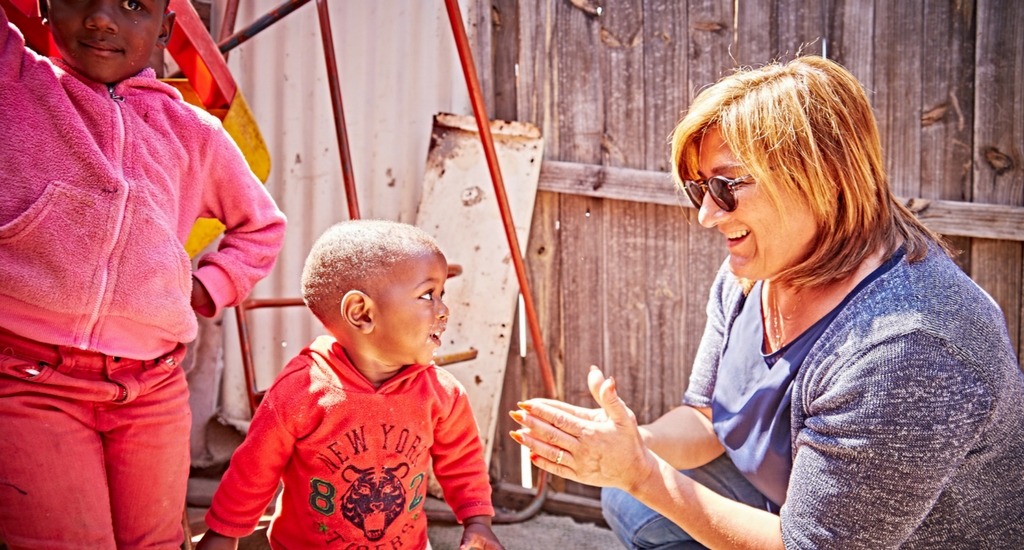 The Drive to Do More
Heading into 2017, we wanted to think big.  After meeting with the Rise Against Hunger team and learning about the sustainability projects they are working toward, we were really inspired.  We wanted to help feed those communities, both figuratively and literally, and be part of the solution to help them find sustainability and independence.  With that in mind, we have pledged to package 1 million meals in 2017!
As I write this in late May, our current total is 844,216 with several more meal packaging events planned that will not only meet this goal, but far surpass it. We have packaged meals with our home office staff in Arizona, our teams in Sweden, Germany, Austria, India, Dubai and just yesterday, a group in Hungary packed 30,000 meals! Those meals have gone to support families in need in Zimbabwe and Turkey, have been added to the United Nations Humanitarian Response Depot in Dubai and have been distributed to seven NGOs in India who support nearly 3,000 children and adults through education programs and an elderly care home.
I can't tell you how proud that makes each of us that has opened up a meal bag, scooped rice, added needed nutrients and sealed and stacked boxes, knowing the impact it will have to the next person who opens it.
Ready to join the hunger movement? Please visit Rise Against Hunger's Host a Meal Packaging Event page to find out how to get started.