When you're surrounded by 300 students from across the country who are fiercely passionate about ending hunger, you can't help but walk away inspired.
At the recent annual Universities Fighting World Hunger Summit, I met students who have started food pantries on campus; who created apps for sharing meal swipes; who are not letting food go to waste and are using technology feed the world. These students are engaged, energized, empowered and relentless in their fight against hunger on campus and around the world. They are fearless. And they believe they can make a difference.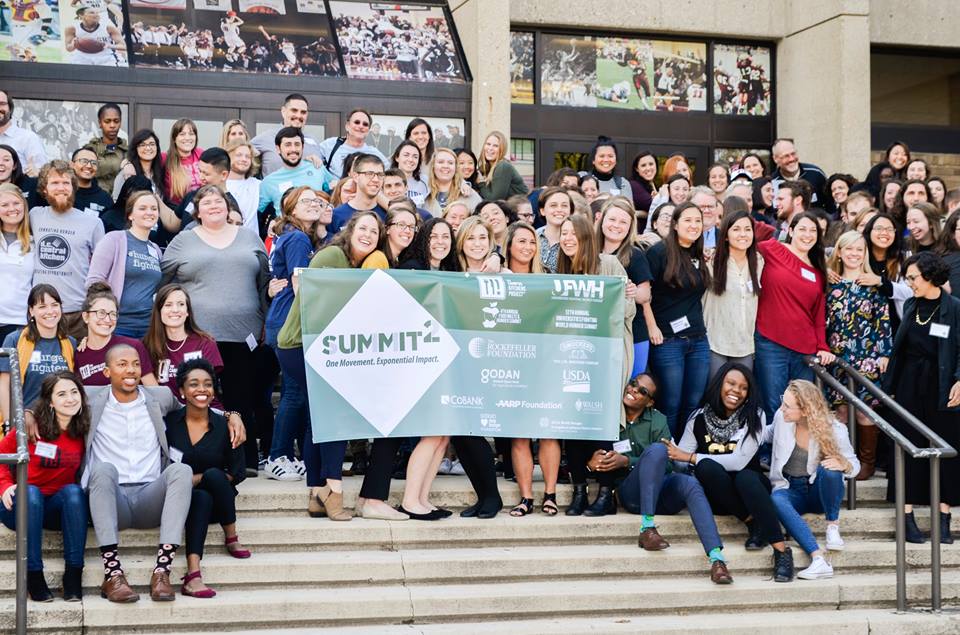 One of the most memorable messages was from Tony Hall, former Ambassador to the United Nations who focused his time in congress to alleviating world hunger. He knew Mother Teresa personally, and had the opportunity to witness her work in Calcutta. He reminded students of Mother Theresa's advice, which was "Do the thing that's in front of you."
Keynote speaker Roger Thurow, senior fellow for the Global Food and Agriculture Program of the the Chicago Council on Foreign Affairs and author of The First 1,000 Days, emphasized the importance of proper nutrition and access to food. He said, "We can't stand aside and say this doesn't matter. A stunted child anywhere in the world becomes a stunted child everywhere."
Here are key take-a-ways that may inspire, encourage and as Roger Thurow likes to say, may even enrage you.
"Advocate for people who have trouble speaking for themselves. We need you."
"If you feed only one person, you are everything to that person."
"Any idea can make a difference."
"Hunger is not just happening on the ground in countries across the world, but in Washington, D.C."
"Hunger is the world's most solvable problem; it's up to you."
"It's important to invest in relationships in the fight against hunger."
"One person can make a difference; will that be you?"
As Joel Berg, CEO of Hunger Free America said in a passionate speech, he pleaded: "Hungry people don't have a voice; are you going to be their voice?"