Story shared by Stacey Price of Mechanicsville, Virginia:
Our family participates in the Cool Spring Challenger Sports program at Cool Spring Baptist Church. This program is a ministry of the church which provides the opportunity for girls and boys, ages 5-16 with special needs, to play soccer and basketball.
On February 17, 2017 the Challenger Basketball teams and their families were given the opportunity to participate in a Rise Against Hunger meal packing event. I will admit, while this sounded like a great way for our family to work together and make a difference, I was very concerned about how our son would be able to actively participate.
I was so appreciative of the time and thought that was invested up front in making this service project a viable option for the athletes. For example, even though the gong is a fun way to announce to the volunteers that milestones have been hit throughout the event, the reality of sensitivity to noise meant that was not a possibility. But don't worry! Another fun way of monitoring the progress was put in place! And what about the touch and smell sensory issues!? I was so worried about how my son would actively engage in this activity, but I wanted to give him a chance to succeed and not assume he was not capable. So you ask, how did Mister, 'I am not going to wear a hair net,' 'I am not going to put on gloves' and 'I do not like loud noises' make a difference?! Take a look at the pictures and you will see!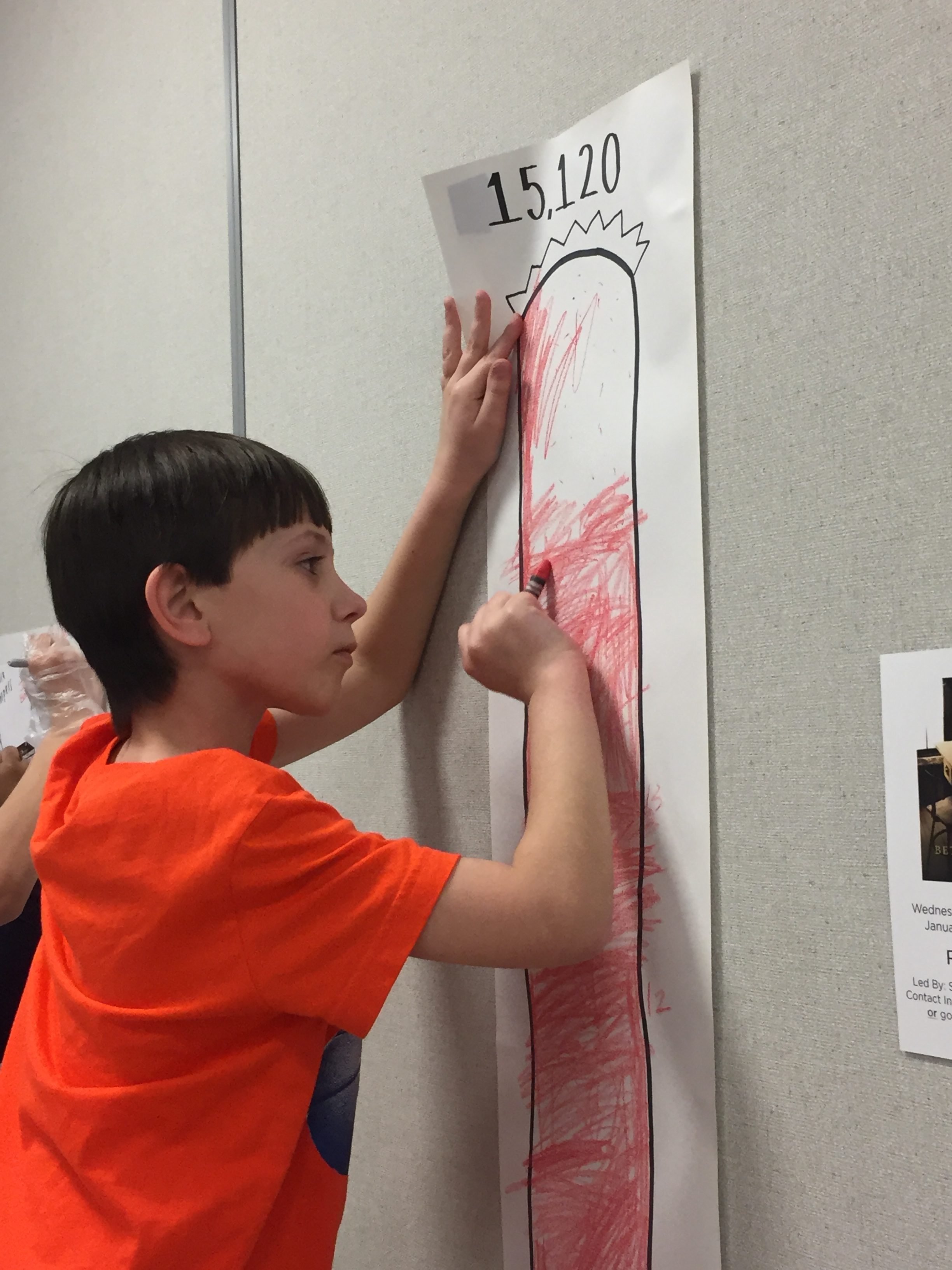 While the purpose of this opportunity addresses a very serous and realistic epidemic, our family had so much fun at the event. And if you had told me that my son would ever participate in an event like this, I would have said, 'No Way!' But, not only did he participate, he had fun doing so and he even wanted to keep going!
It is not often that my family of four travels to an event where we participate together and we are truly grateful that the Cool Spring Challenger Sports program allowed us the opportunity to volunteer with the Rise Against Hunger meal packing event and exposed our family unit to opportunities that we just never imagined possible.